"A Home for the Terminally Ill"
Mercy House is a community care shelter which provides a home and a supportive family to people with terminal illnesses who can no longer remain at home. Residents spend their final days surrounded by their loved ones, and the love of Mercy House staff and volunteers. The mission of Mercy House is to unconditionally accept each resident and ensure that they are treated with dignity, respect and compassion.
Residents receive quality care in a home-like environment that includes:
24-hour care as an alternative to nursing home, hospital or at-home care
Private bedrooms with cable TV and telephone
Home-cooked meals
Chapel
Open visiting hours for family and friends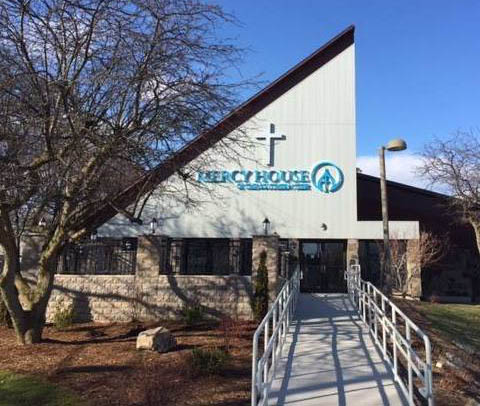 On behalf of the over 1,080 residents whose lives have been impacted by the generosity of our community, we thank you for your continued support to help us make our house a home for those we serve.
Thank you for believing in our mission!
Our Mission
Mercy House will provide a home with an extended family for people with a terminal illness so they can live the final chapter of their journey with dignity and experience the unconditional love of God.

Hospice at Lourdes is the exclusive provider of Hospice services to the residents of Mercy House. They focus specifically on comfort, dignity, and pain control by responding to needs and wishes of residents and their families. Lourdes Hospice Website
Proud member of: Omega Home Network
Donate to Mercy House
Mercy House is a non-profit 501(c)(3) organization that serves as a community care shelter for the terminally ill. There are different donate options available click here to learn more.
Our federal tax i.d. number: 46-5411006
Upcoming Events 2023
10th Annual Mercy House Gala of Taste,
Thursday, October 26th
Register Now
Register To Bid