Our Care Team
Administration
Rev. Clarence Rumble
Founder
Mercy House was inspired by Father Clarence's experience with a terminally ill family member. His duties as both a Pastor and a caregiver forced him to find a facility to help with the situation. He discovered a home for the terminally ill in Syracuse, NY, that offered a loving environment and dignified treatment for their residents. This ignited a passion to bring this type of community care shelter to the Southern Tier. This vision was brought to reality with the opening of Mercy House in March 2016.
Linda Cerra
Executive Director
Linda joined the Mercy House project in November of 2014 as co-chair of the fundraising/marketing committee and served on the Board of Directors. She was appointed Executive Director in February 2017. Linda is responsible for managing all operations of Mercy House as well as marketing and fundraising. Linda embodies the "Be the Difference" attitude as the team leader in ensuring the residents and their families receive the best care and hospitality during their time spent at Mercy House. Previously, Linda held the position of Managing Director for Benchmark Global Management Company for nineteen years and traveled across the US in her position.
Joe Barker
Volunteer Coordinator
Manager of Volunteer Services for Mercy House of the Southern Tier Joe brings over twenty years of experience in Human Services to this role at Mercy House. Joe worked for Prime Care Medical as Case Manager at the Broome County Correctional Facility. He will be responsible for coordination of all volunteers, including scheduling, training, and recruiting. Joe will also collaborate and assist in our fundraising activities.
In Memoriam
Sister Joanna Monticello, MSC, LCSW
Director of Spiritual Care & Social Work
7/18/49 - 1/27/19
It is with a heavy heart that we announce the unexpected passing of Sister Joanna. Sister Joanna joined Mercy House in January of 2016 as Director of Social Work and Spiritual Care. She was a comforting presence to the residents, their families, the staff and volunteers at Mercy House. She will be greatly missed. Please keep Sister and her family as well as the Mercy House Family in your thoughts and prayers as we go through this difficult time.
Tess Dzuba
Menu Planner
Tess joined the Mercy House team in January of 2018 as Menu and Event Planner. She has a combined background in Culinary Arts, Business and Real Estate. She worked as Corporate Advisor in Production Control at IBM Corporation for 19 years. She purchased Pat Mitchells Inc. in 1995 where she began her career as owner operator of a successful wholesale/retail Ice Cream manufacturing business consisting of numerous retail outlets and a Café/Restaurant. Tess is committed in meeting all the dietary needs of both residents and their families.
Board of Directors
| | |
| --- | --- |
| President | Mark Meier |
| Vice-President | Jeff Gresham |
| Executive Director | Linda Cerra |
| Treasurer | Robert Gomulka, CPA |
| Secretary | Scott R. Kurkoski, Esq |
| Emeritus | Anthony R. Paniccia |
| Emeritus | Rev. Clarence F. Rumble |
| Honorary Board Member | Sandy Monachino |
| Member | Christopher Roma, Esq |
| Member | Stacie Hansen, RN |
| Member | Julia Miller, MD |
| Member | Maria Motsavage |
| Member | Pastor Patricia Raube |
| Member | Catherine A. Maliwacki, CPA |
| Member | Zach Jones, MD |
| Member | Michael Chewens, CPA |
| Member | Alycia Bensley, FNP |
| Member | Cory Micholychak |
In Memoriam - Cheryl A. Monachino,
Founding Board Member and Past President.
Born into Life October 21, 1959 and
born into Eternal Life on October 24, 2019.
Resident Care Aides
Rita, RN
Senior Admissions Navigator
Judy, RN
Resident Care Coordinator
Admissions Navigator
Paula, RN
Resident Care Coordinator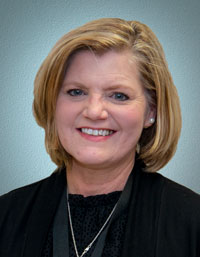 Terry, NP
Resident Care Coordinator
Marjorie, RNC
Admissions Navigator
Debbie, RN
Admissions Navigator
Amber
Resident Care Aide
Dahlia
Resident Care Aide
Gianna
Resident Care Aide
Stacy
Resident Care Aide
Tara
Resident Care Aide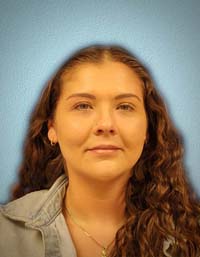 Erica
Resident Care Aide
Nephtalie
Resident Care Aide
Julia
Resident Care Aide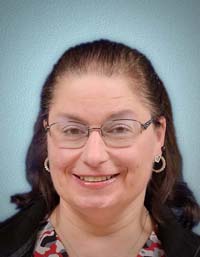 Kristal
Resident Care Aide
Kerri
Resident Care Aide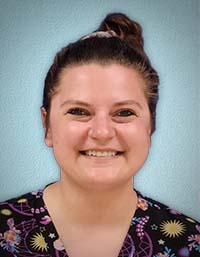 Hayley
Resident Care Aide
Ronald
Resident Care Aide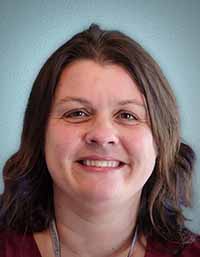 Jessica
Resident Care Aide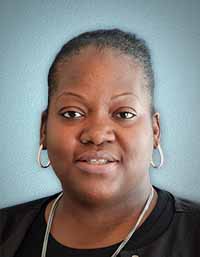 Mantha
Resident Care Aide
Bridget
Resident Care Aide
We take pride in our care
Our Residents receive quality care 24/7 in a home-like environment from our Resident Care Aide Team who is committed to providing compassionate care with dignity, respect and honor. The team goes above and beyond to ensure all residents are comfortable and never alone. They feel blessed to be able to help residents and their families cope with the end of life journey. The entire team is proud to be part of Mercy House, and feel very fulfilled in knowing they are part of this wonderful service for our community.
Our Volunteers
We are truly blessed with over 200 active volunteers who share their valuable time and talents with our residents each and every day. The volunteers are an integral part of the Mercy House mission. They work side-by-side with staff members to provide loving care to each resident and their family.
Volunteers help with cooking, serving residents' meals, working at the reception desk, cleaning and help with any other tasks as needed.
All volunteers go through a background check and training onsite at Mercy House. Training sessions are provided in each area and volunteers will shadow experienced volunteers before their first shift.
If you are interested in volunteering at Mercy House, please call our Volunteer Coordinator at (607) 321-1857 or apply online at our website under the Volunteer tab.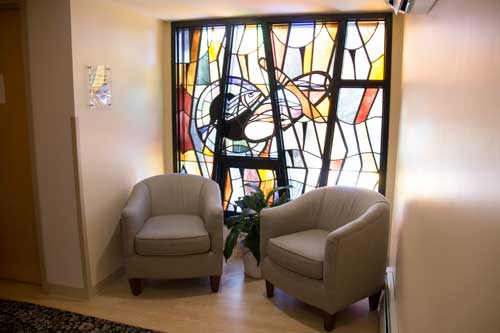 ---
Volunteer Spotlight!
April 2019 – Stacy Terentieva
Stacy Terentieva is a senior at Binghamton University studying Mathematical Sciences with a Spanish minor and is on the pre-medical track! Stacy joined the Volunteer Team at Mercy House in January of 2018. Since she has an interest in palliative treatment and care, she knew that Mercy House would be a great place to spend sometime.
"I really wanted to get involved with Mercy House in order to get a closer look at palliative treatment and care. Medicine is full of uncertainty, so unfortunately we do not have the cure for everything. Therefore, it is extremely important for an aspiring physician like myself to learn how to provide empathy, compassion and help to those suffering from a terminal illness."
You will find Stacy at Mercy House two days a week – an evening and a morning shift - sittng with Residents, helping them with their meals and assisting Staff with whatever needs to be done for the Residents. Resident Care Aides, Theresa and Lynda shared, "she interacts very well with the Residents; has a great hands-on approach with a positive attitude; and is always willing to help out".
---
 
Past Volunteers of the Quarter
Click a year below to expand panel