Donate to Mercy House
Many people believe that they do not have the capability to fund a trust or to include a charitable gift in their will.
This is simply not true.
Today, people of all ages and backgrounds are making a difference in the lives of people they love, in the many community organizations that rely on this type of funding, and in their own lives.
Please consider one of the options below to make a donation to Mercy House.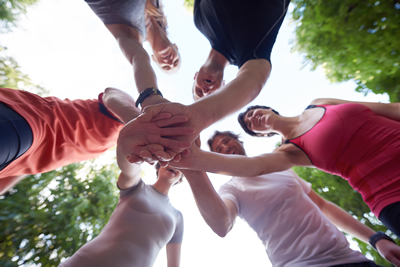 Mercy House is an Amazon Smile Charity. When purchasing gifts and other items from Amazon, use Amazon Smile. Simply go to smile.amazon.com from the web browser on your computer or mobile device. Log in with your Amazon login credentials and pick Mercy House of the Southern Tier as your charity of choice. You will find the exact same prices, same selection and convenient shopping experience, but the bonus is that Amazon will donate 0.5% of the purchase price from your eligible AmazonSmile purchases. It's a painless way to help Mercy House! Thank you for your support!
Memorial Scholarship
Mercy House of the Southern Tier unveiled a memorial plaque and announced a memorial scholarship fund in memory of Sister Joanna Monticello. The Sister Joanna Monticello Memorial Scholarship will be awarded yearly. This memorial scholarship in her memory is an extension of her ministry to help those give back to the community in the spirit of social work. To see the qualification for consideration for this scholarship, please click here.
There are several ways you can help Mercy House achieve its mission.
Mercy House Wishlist
We are happy to accept items - from cleaning supplies to food and beverages. Every bit helps us to keep us moving forward. Items can be dropped off at Mercy House.
Click here for our current Wishlist.
To donate using PayPal
Donate to our PayPal by clicking here!
Once on the page, please fill out your information or login if you already have a PayPal account.
Once you enter the amount of your donation, you will be able to provide information about your donation i.e. in memory of, or in honor of. Mercy House will send an acknowledgement to the family.
(You can complete a single donation, schedule a monthly donation, or donate anonymously.)
To donate with Check or Credit Card
Click Here to download and print our Donation Form. Fill out the form and mail (with your check) to:
Mercy House
212 North McKinley Avenue
Endicott, NY 13760
You Can Make a Difference!
There are many gift opportunities to consider. As you work with a professional advisor to create a trust that is appropriate for you, your family and your financial situation, and be sure to include Mercy House. Here are just a few options which may work for you…
A Bequest - Include Mercy House in your will. You can create a will if you do not currently have one, or add a codicil if you have an existing will. You can designate a percentage of your estate or a fixed amount. You can also give a residuary bequest for all or a portion of your estate after all debts, expenses, and other beneficiaries have been paid.
A Gift of Stock - You can convert appreciated stock into a planned gift and avoid capital gains taxes. You may use the stock as an outright gift upon your death or to fund a charitable gift annuity.
Gift Annuities - This popular option allows you to give a significant gift to Mercy House and receive an income stream for life. Receive a generous interest rate on your investment and also receive a portion of your income tax free.
401(K) - By naming Mercy House as the beneficiary of your 401(K) account, IRA, Roth IRA, or other tax-advantaged retirement savings plan, you help Mercy House and help reduce taxes for your heirs.
Life Insurance - Name Mercy House as the beneficiary on a new or existing life insurance policy. The premiums are tax-deductible.
Real Estate - Make a gift of property to Mercy House. You receive a charitable deduction for the full fair market value of the property and you also avoid having to pay capital gains tax.